07-13-2019, 04:49 PM
Site Sponsor

Join Date: Oct 2008

Location: Belmar, NJ

Posts: 3,405
Miss Belmar - GOOD FISHING TODAY
---
MISS BELMAR PRINCESS

Friday afternoon, we fished to the east on the mussel beds. It took some time to get the fish going but by the end of the trip we put together a great catch of big sea bass and ling! Our pool winner was Jim Peterson from Manahawkin, NJ.

This morning, we ran offshore and we were able to pick at the blues, with an occasional spurt, and then we would lose them. They just did not want to stay with us. We made several moves and each time we stopped we would catch some and then have to move again. There was also a scattering of bonito & mackerel mixed in. Everything was caught on plain Ava 27's. Our pool winner was Robert Kuster from Columbus, NJ.

ROYAL MISS BELMAR

I did not get this morning's report yet but by the look of the pictures below they had a fantastic day!

With all of this heat and humidity, both the Miss Belmar Princess and the Royal Miss Belmar have fully air conditioned cabins if you want to stay cool in this summer heat!

The Miss Belmar Princess is sailing daily for blues, stripers and sea bass from 7:30 a.m. – 2:30 p.m. and every afternoon for fluke & sea bass from 4:30 p.m. – 8:30 p.m. & The Royal Miss Belmar is sailing daily for fluke and sea bass from 7:30 a.m. – 12:00 p.m.

The Miss Belmar Princess is the largest, fastest and cleanest fishing boat in Belmar. With Miss Belmar's 3 engines and a total of 2,100 horsepower, she is the first boat to the fishing grounds every day and we guarantee it. No other boat comes close. Try us and you'll see why.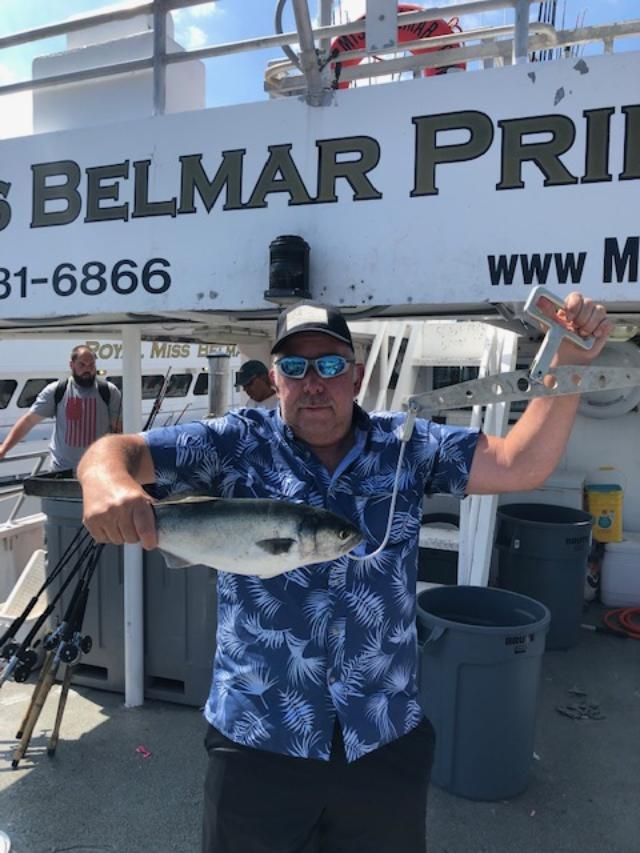 This morning's pool winner Robert Kluster.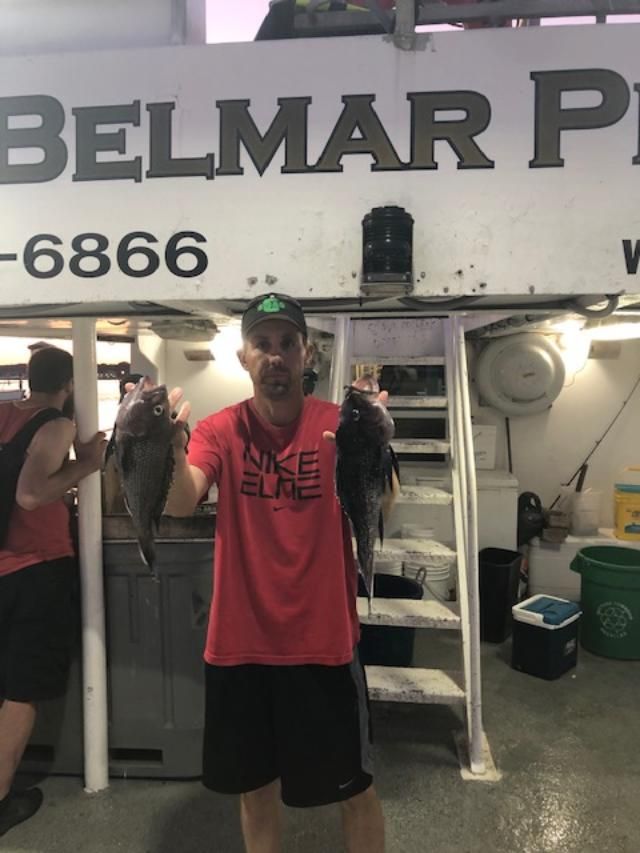 Friday afternoon's pool winner Jim Peterson.