Ok, so heres a topic that is sure to get mixed feelings on. I have been testing different things for a few years now and we are finally confident enough to say......smaller is better as well as multi colors are better!!!
Using some of our customers, as well as our own personal use, we have had over whelming results when compared to the traditional bars that use less larger lures. The 2-3 colors mixed in also worked better, including on the larger lure bars.
Here are some pics to help explain some of the stuff and this is not just a product promotion, but its info for the guys who make their own as well. So please keep that in mind......its informational, not just a promotion of a product.
A shot in the spread, to show smaller lures give some good action!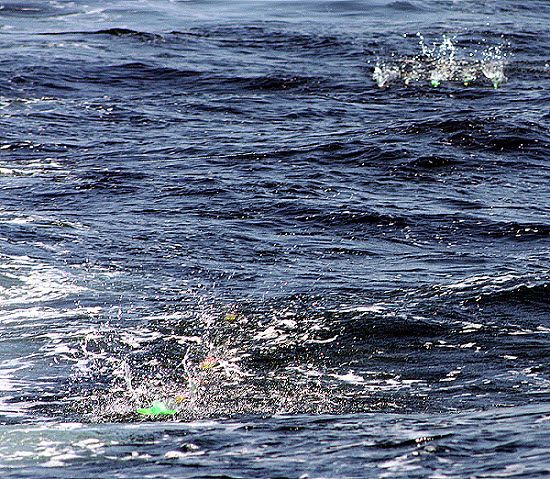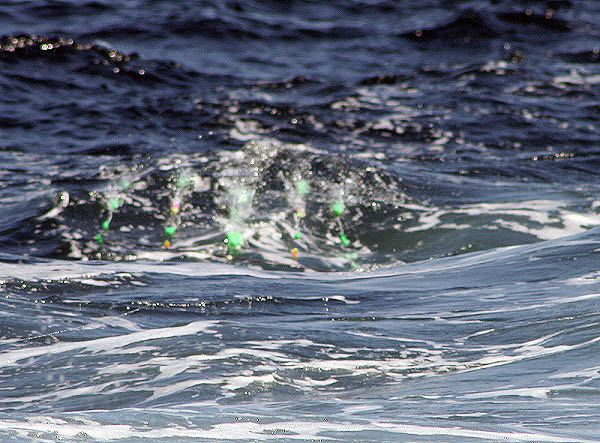 Lighter line also allows for some side to side action, which comes in handy when you slow down to fight a fish or on those turns that place some slack in the line.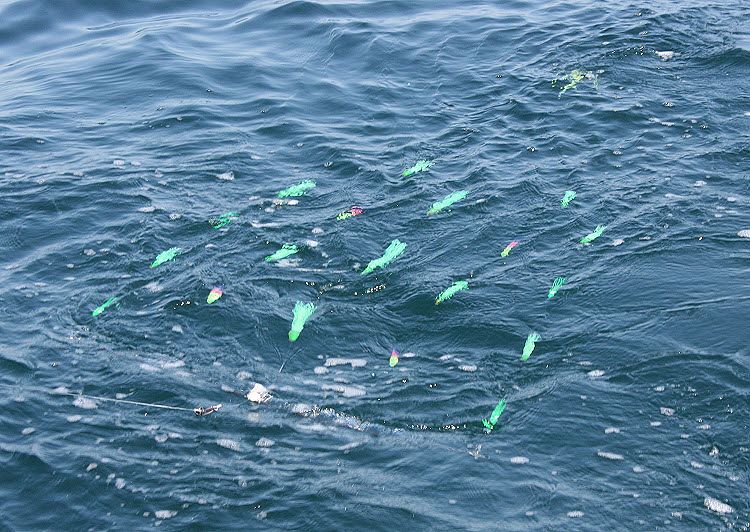 Multi colored bars have out fished solid colors 8-1 for our trips;
Using more lures, although smaller present a larger school of bait. Placing the larger hook bait further back also draws 99% of the strike to the lure with the hook, not the body of lures.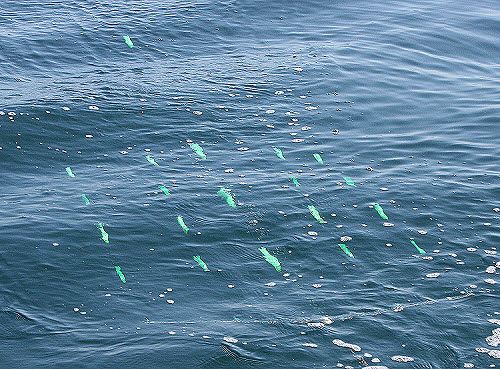 This has been our most productive bars. Using 5-6" bullet heads with simple small 4.75" squid skirts used on fluke rigs!! Still gives off some nasty splash! We use genuine cork, which allows for much better floating and splashing too!!!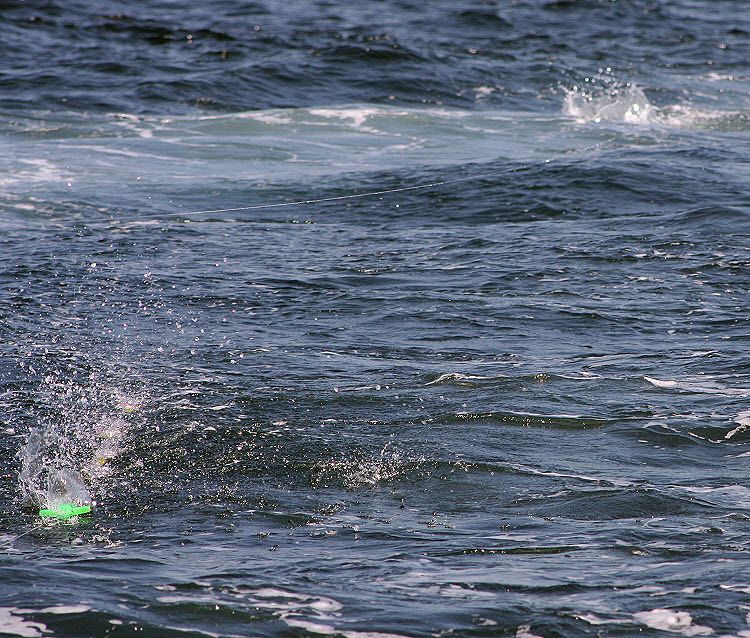 Yes, the birds love the smaller lures too!!